Product Details
Wireless (CPE) V Radio Series Up To 3 Miles
This CPE is recommended in a point to point application reducing cost. Also used when you have a Base Station and you are using many CPE for
multiple IP cameras.
Powerful TDMA protocol, user friendly web interface, abundant software features, and unified management platform are a few of the key features with this Base Station.
Fast/Gigabit Ethernet: 1GE
Wireless Standard: 802.11 a/n/ac
Transmission Distance: 0 ~ 5km (Max >= 7km)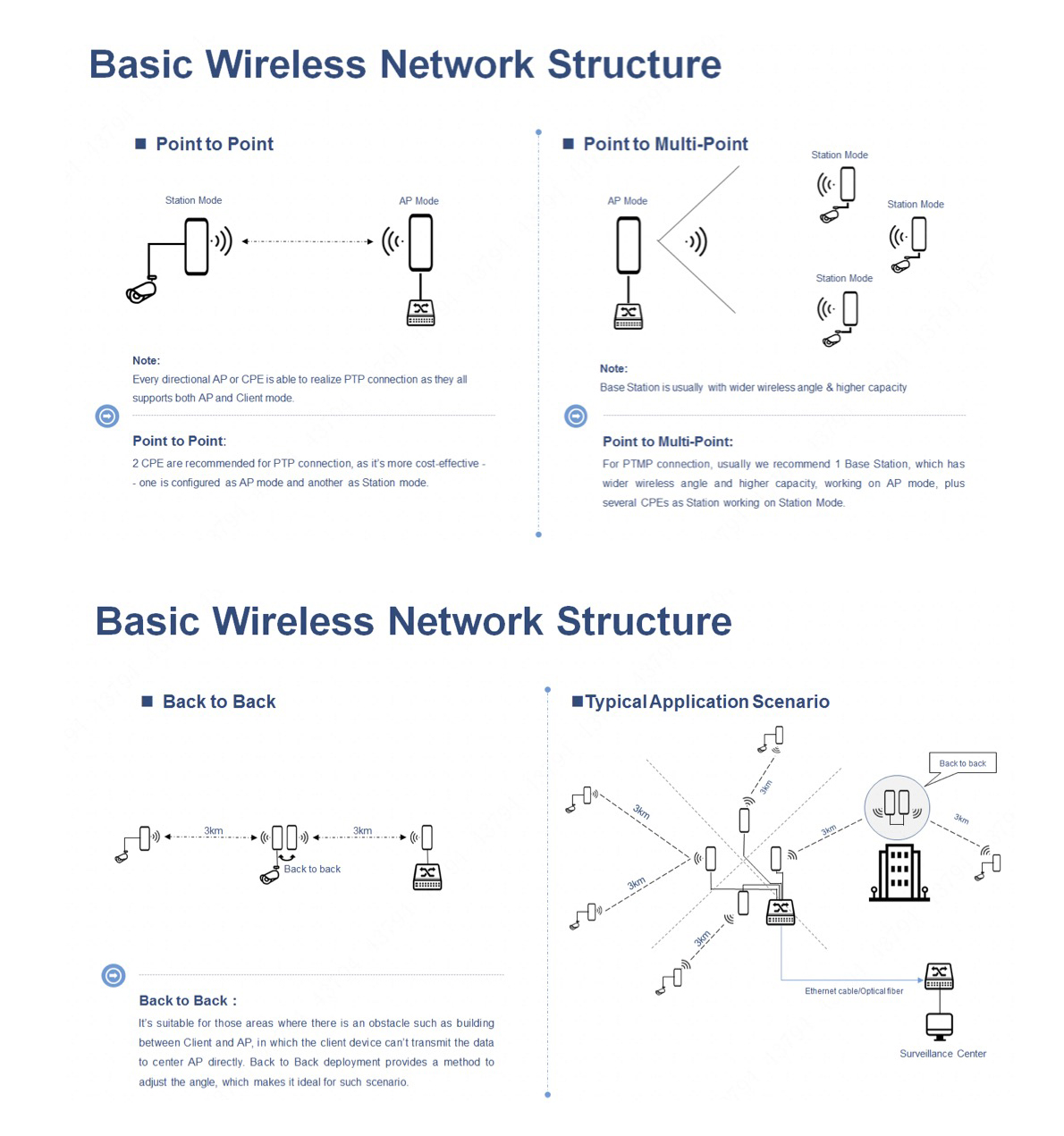 Resources
IMPORTANT TECH BULLETINS!

Notice: Connecting 2 IPC to same AP

-
You can connect 2 IPCs to just one PFWB5-10AC, simply find a POE switch and connect both IPCs to that switch, then connect the switch to PFWB5-10AC's LAN port.
However considering the stability of the wireless transmission, having one PFWB5-10AC for each IPC is still recommended.
DOCUMENTATION
Wireless General Instructions